10/05/2023:

Community Savings Appoints Martice Mills as President of Institutional Banking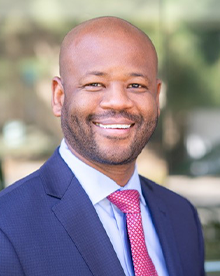 CALDWELL, OH, OCTOBER 2, 2023 – John Gulas, President and CEO of Community Savings, is pleased to announce that Martice Mills has been named President, Institutional Banking. Mills will be responsible for expanding the bank's national footprint to advance economic mobility and to build strong communities, as part of its core mission.
Community Savings has committed itself to the strategic goal of extending the bank's reach nationwide to better serve low-to-moderate income borrowers/communities by providing prudent yet affordable products and services to underserved and underbanked communities.  To do so, the bank has expanded the executive team to include notable names from the financial industry including Mills.
Mr. Mills brings over 25 years of experience in the banking and financial institution space.  His previous experiences in corporate strategy and banking are immense assets that will aid in the expansion of the bank that seeks to lead approvals and funding for underbanked communities.  His resume showcases a strong ability to aggregate capital from institutional investors including depositories, insurance companies and asset managers, to be deployed into communities that mainstream finance has traditionally struggled to reach. He brings a unique experience with Community Development Financial Institutions (CDFIs) whose primary mission is centered around community development.
Mr. Mills shared, "I'm grateful to Evan M. Stone, John Gulas and the executive leadership of Community Savings for extending this opportunity to become the leader in leveraging capital from institutional partners to support banking for the underserved. Partnering with other like-minded financial institutions will bring affordable capital to communities making a true impact."
About Community Savings
Since its founding in 1885, Community Savings has operated continuously in Caldwell, Ohio.  Propelling itself in the future by incorporating modern banking services, Community Savings continues to increase access to financing for underbanked populations nationwide as the "Home of the ITIN Mortgage Loan." Community Savings serves its customers through retail and digital banking services, as well as a wholesale mortgage channel. Member FDIC. Equal Housing Lender.