Our Team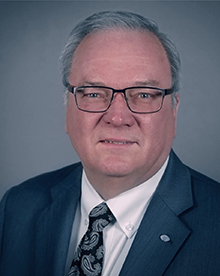 John S. Gulas
President & Chief Executive Officer
Mr. Gulas was a director of a CDFI certified bank. Most recently he was President and CEO of Los Alamos National Bank, a $1.3B bank in New Mexico. While at Los Alamos he implemented new liquidity and capital plans, raised $62 million in capital and paid off TARP and brought the TruPS current. He stabilized the bank and reduced NPAs to resolve its consent order. Prior to that, he was President and CEO of Farmers National Bank, a $1.1B bank in Ohio and President of Sky Trust, a bank-owned trust company with $6B in AUM. Mr. Gulas' early career was spent in progressive greater leadership roles at Key Bank and First Union/Wachovia.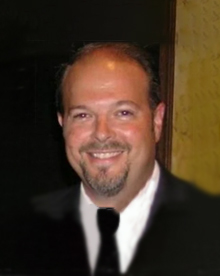 John Betts
Chief Financial Officer
Mr. Betts has 26 years of experience split between public accounting and banking. Most recently, he was the Chief Risk Officer of Civista Bank. Prior to that, he was the President and CEO at First National Bank of Grant Park, a community bank in Illinois, from 2009 to 2012 and was the Chief Financial Officer from 2007 to 2009. In addition to other banking roles, Mr. Betts has over nine years of public accounting experience split between BKD and E&Y. He has extensive experience in bank finance, acquisitions, debt and equity offerings and risk management.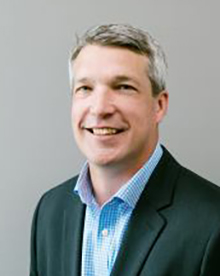 John Lane
Chief Credit Officer and Chief Risk Officer
Mr. Lane has 16 years of experience in banking. Most recently, he was EVP, Chief Credit and Risk Officer for The Middlefield Banking Company Prior to that he was Senior Vice President/Credit Risk for Civista Bank and Vice President, Relationship Manager and Commercial Loan Workout Officer for The Huntington National Bank. He has extensive experience in credit administration, risk management, problem loan resolution, project management and bank acquisitions.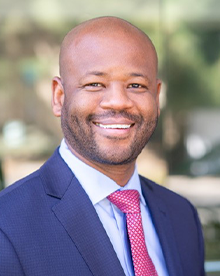 Martice Mills
President, Institutional Banking
Martice Mills brings over 25 years of banking and financial institution experience. His previous experiences including corporate strategy and finance will aid in the expansion of the bank which seeks to lead the industry in funding underbanked communities. His resume showcases a strong history capital aggregation and deployment. This skillset will increase capital flow into low-and-moderate income communities across the banks operational footprint.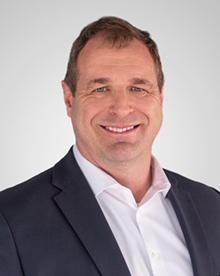 Jeff Sherwood
TPO Mortgage Operations
Mr. Sherwood has 26 years of experience in mortgage operations and sales heavily focused in the TPO space. Most recently, Mr. Sherwood was SVP of Mortgage Operations with Cardinal Financial with oversight over the fulfillment and delivery process. Prior to that, he was DVP, Underwriting for Quicken Loans leading all aspects of underwriting and credit for the TPO Channel – Quicken Mortgage Loan Services. He has extensive experience in credit policy and risk, loss mitigation, project and change management and all aspects of loan origination and delivery.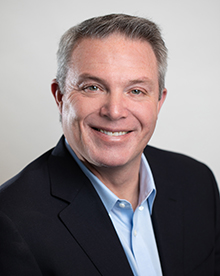 Evan Stone
Chairman & Principal
Evan M. Stone is currently the Chairman of Community Savings Bank. He is a true entrepreneur and brings a legacy of experience in the mortgage industry, from starting as an originator to becoming a broker and a mortgage lender. He was the CEO and Founder of Pacific Union Financial, and after selling the company, went on to build Champions Funding, where he can make a more significant impact in the mortgage space by serving an underserved subset of borrowers, empowering mortgage brokers to offer financing options outside of traditional agency options. Mr. Stone is also a Co-Owner and Partner for Rep1 Sports agency – representing top names in the NFL, MLB, and NBA – most recently Cooper Kupp, Super Bowl LVI's MVP.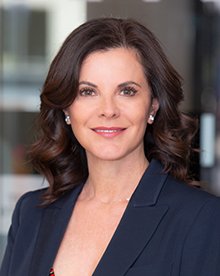 Patty Arvielo
Director & Investor
As Co-Founder & President of New American Funding, Patty Arvielo leads by example as she manages operations and sales for the company's headquarters, over 163 nationwide branches, and 3,490+ employees. As a role model for women in business, she continues to guide the company in a progressive direction by creating a diverse and inclusive culture. Patty champions the underserved in the housing sector and leverages 40 years of mortgage experience as a national influencer and active servant in her community.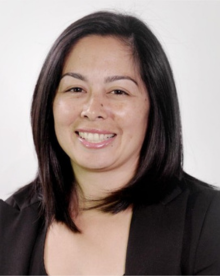 Maria Coh-Prospero
Chief Administrative Officer
Maria is a seasoned professional with over 20 years of experience in the mortgage and servicing industry, during which time she's built an impressive skill set, including HR, IT, servicing oversight, and client/broker management. Maria is a champion of efficiency and known for driving organizational effectiveness through strategic leadership, team building, and talent management. Her extensive industry knowledge and a keen eye for emerging trends enable her to create innovative solutions meeting the needs of clients and partners, both internal and external.